howbali.com – Check out the hottest and best night clubs in Bali. The electronic music scene, nightlife and DJ culture in Bali have come a long way. Attracting some of the world's best DJs, hosting Ultra Music Festival, and the city's dance clubs are consistently among the top-grossing in the nation.
From Canggu to Seminyak, Bali offers a plethora of venues in almost any type of scene one may desire.
Best Night Clubs in Bali
1. Mirror Bali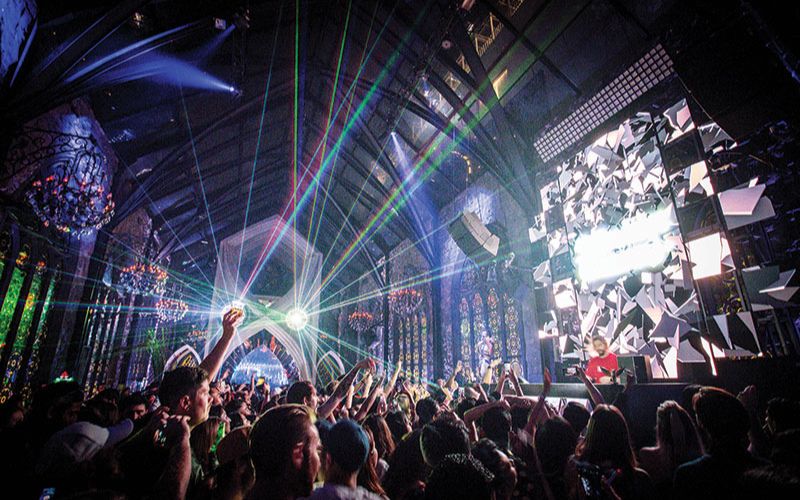 Visit Mirror Bali Lounge and Club for trendy lounge party fun on Seminyak's main Jalan Petitenget Street. The venue's Gothic cathedral theme brings to life a glittery, mosaic-like wall décor, stained glass windows, and towering ceilings.
The club also features immersive laser-led lighting systems, perfect for late-night parties. The house and hip-hop sounds will keep you dancing until dawn.
The menu features a variety of drinks, including vodka blends, sparkling wine, Moscato, signature cocktails like Blanc Fleur Irish Tiramisu, and much more. Plus, there are many famous international beers to choose from.
Mirror Lounge & Club, Jalan Petitenget No.106 Seminyak
2. Finns Beach Club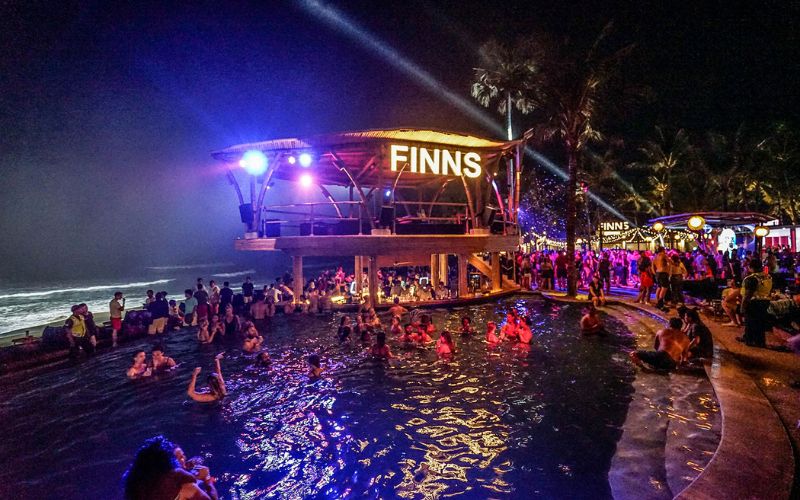 Finns are located on Berawa Beach in Canggu and boast 4 pools, 11 bars, 7 restaurants, and DJs daily! It's no surprise that this is one of Bali's most famous beach clubs. Hang out by the pool and watch the sunset as you enjoy a margarita—this one's perfect for summer!
Finns Beach Club, Jl. Pantai Berawa No.99, Canggu
3. ShiShi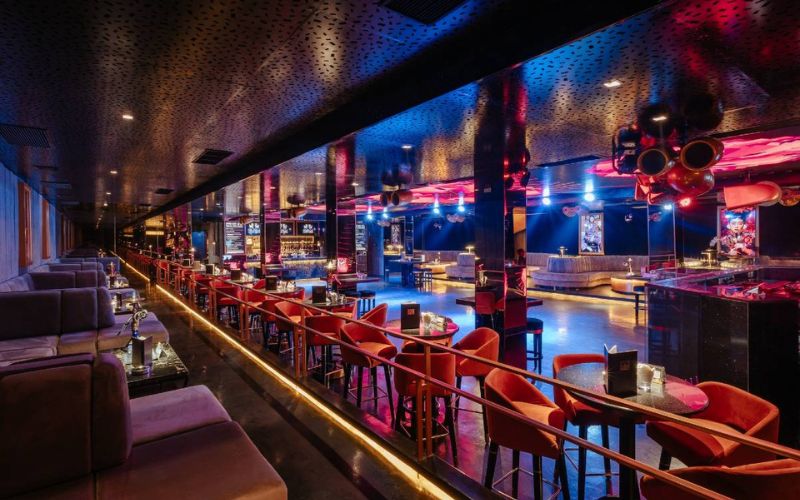 Girls, are you going on a girls' trip? Enjoy a girls' night at one of Bali's most famous clubs every Wednesday night. There's no cover charge and free dinner and drinks! You're guaranteed to have a fantastic time.
Shi Shi has 3 floors and different DJs playing only the best songs on each floor. Head to the House room if you want to move your hips to techno beats, or make your way to the rooftop if you like RNB music.
ShiShi Nightclub, Jl. Petitenget No.208X, Kerobokan Kelod
4. Potato Head Beach Club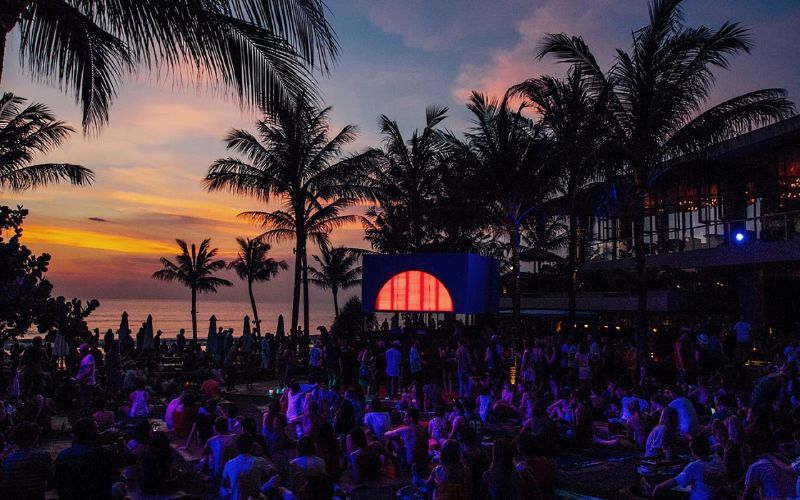 Tired of your humdrum nightlife scene? Head to Potato Head Beach Club for a luxurious, carefree experience. The club is perfect for the young party-goer, with unbelievable cocktails and boutique-style daybeds.
It's also ideally located for those looking to stay close by at any of Bali's hottest events. If you come at the right time, you can also catch one of their extraordinary EDM Events or Live Music events.
Potato Head, Jl. Petitenget No.51B, Seminyak
5. La Favela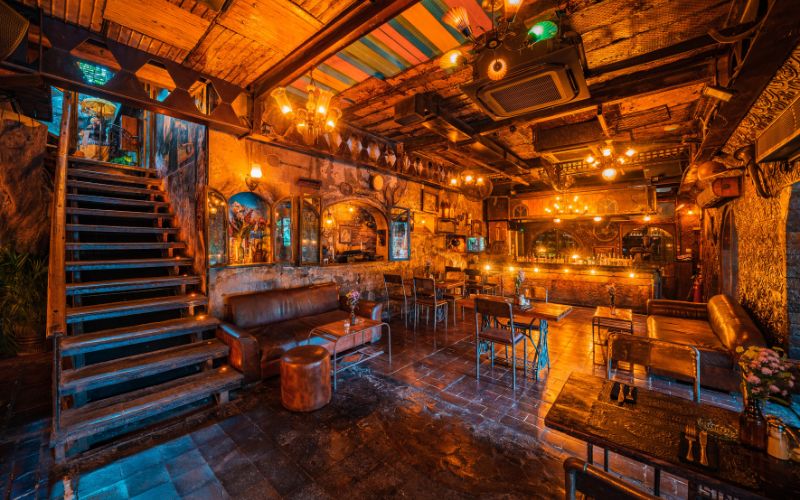 You don't need to travel to Brazil. Head over to La Favela and experience a taste of Rio while partying in an authentic Brazilian atmosphere with vintage décor.
Keep your evening hopping by dancing away to music at the bar as it transforms into a lively nightclub after 10 pm.
La Favela Bali, Jalan Laksamana Oboroi No.177X, Seminyak
6. Da Maria Bali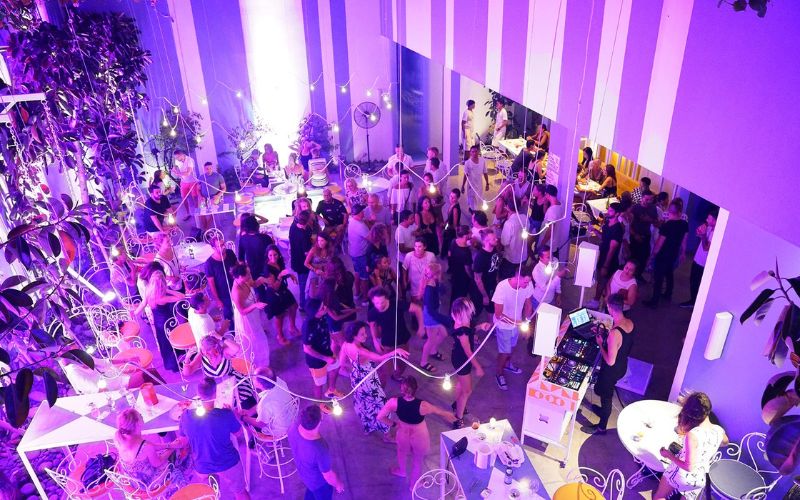 Da Maria Bali attracts crowds with its modern Italian restaurants and glamorous vibe. It's the perfect place to go for a delicious meal if you want to embrace the Capri experience here in Bali.
This Italian restaurant spot offers classic dishes, a touch of disco, and a carefully designed décor in white and blue colors. You'll feel like you're in the middle of the Italian coast.
Da Maria is an up-tempo and lively night venue. It has a neat, aerated, contemporary design that elicits a party vibe. At nighttime, it offers disco lighting paired with live DJs for people to enjoy and pairs with an impressive selection of wines.
Da Maria Bali, Jl. Petitenget No.170, Kerobokan Kelod
7. Azul Beach Club Bali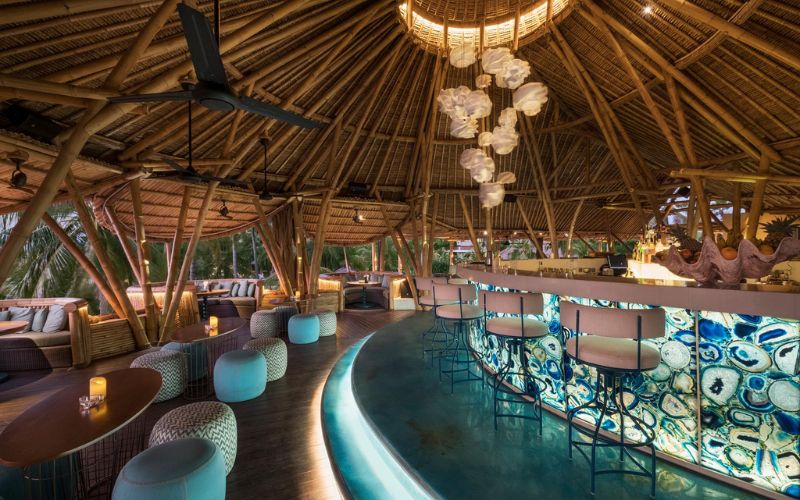 Is you stay in Legian. Make sure you visit Azul Beach Club! It has a relaxed atmosphere and party vibes are easy to find. With a semi-open dining section, you can revel in the fresh ocean breeze while avoiding the glare of the sun during the day.
It's a great place to watch the sunset while sipping on Tiki cocktails. Visit during the weekend for some music by DJs and live bands.
Azul Beach Club Bali, Jl. Padma No.2, Legian
8. The Lawn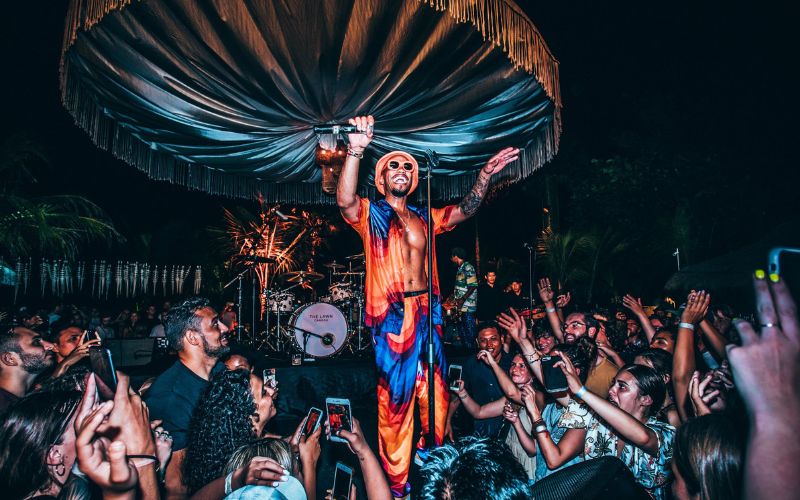 Have a drink and some seafood with friends at The Lawn's beachside bar, then head inside when the evening comes. As DJs play international and local music, you'll have a fantastic time with your friends dancing the night away.
The Lawn Canggu, Jl. Pura Dalem, Canggu
9. LXXY Bali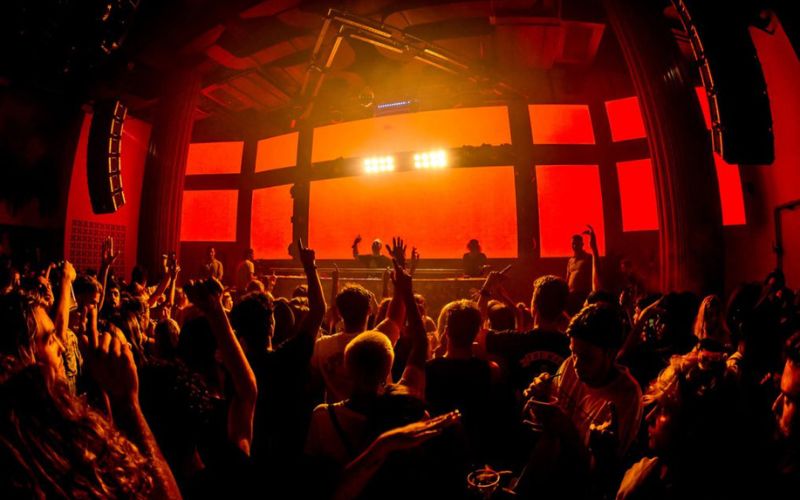 It can be challenging to find affordable options when it comes to party venues, but LXXY is the one-stop party for all your needs. You can save money without compromising on experience with discounts on drinks and entry prices.
Try the pool on the 3rd Floor or try one of our famous nightclubs with famous DJs playing techno, house, and R&B tunes. You'll have a blast!
LXXY Bali, Jl. Raya Legian No.71
10. Rock Bar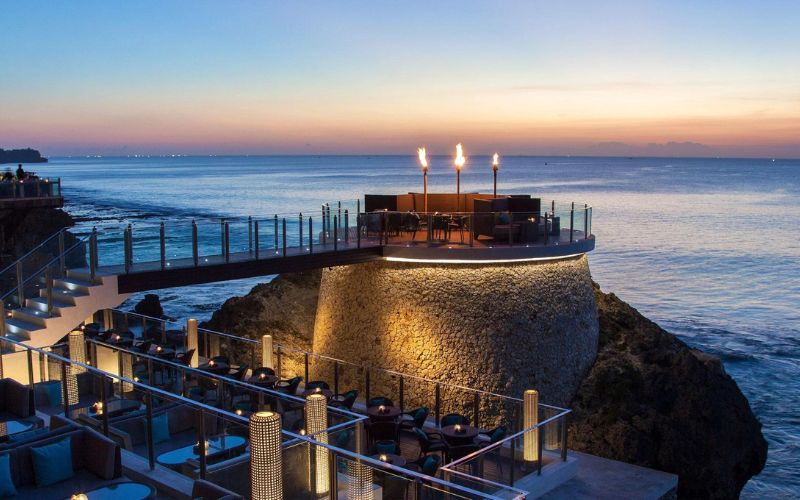 Rock Bar offers one of the best views for couples or groups looking to grab some drinks while they enjoy the Indian Ocean. The bar is set on a rocky coastline giving you wharf-side views of the ocean, and with it being on top of Jimbaran Beach, you'll be able to enjoy all it has to offer fully.
Rock Bar, Jalan Karang Mas Sejahtera, Jimbaran
QNA About Bali Nightlife
What is the most exclusive club in Bali?
There are a lot of clubs in Bali, and they can be pretty exclusive. There are Shi Shi, Mirror, and the Finns, to name a few. Most people consider these clubs to be the most exclusive in Bali, but there may also be some other clubs that offer what you're looking for!
What part of Bali has the best clubs?
This is a difficult question to answer as people with different preferences will want different clubs in Bali. However, for the most popular places, Seminyak and Canggu are two of them.
You're always guaranteed a night full of fun when in Bali. The best thing about Bali is how many people are there to party and enjoy life.