So you're looking for a digital marketing agency that you can actually trust without having to sift through countless websites you've found from Google?
We know the pain. It's exactly why we've created this list of the best digital marketing agencies in the Bali who help all types of business.
We wanted to guarantee that you'd find the right fit for your business without ever having to worry about who you can rely on again.
The digital marketing industry has been highly competitive and agencies will promise or guarantee every result in the book to try to get your business.
But it's important to not fall for such empty promises. Whether you're a small business or a household name brand, you deserve a true digital marketing expert.
So let's get stuck in and look at Digital Marketing Agencies in performance, B2B, eCommerce, small business & enterprise, yep we've covered it all!
Top Results-Driven Digital Marketing Agency
JAIM Agency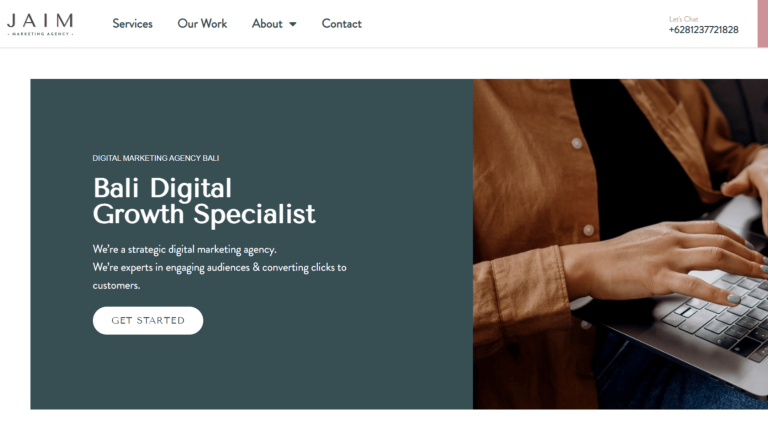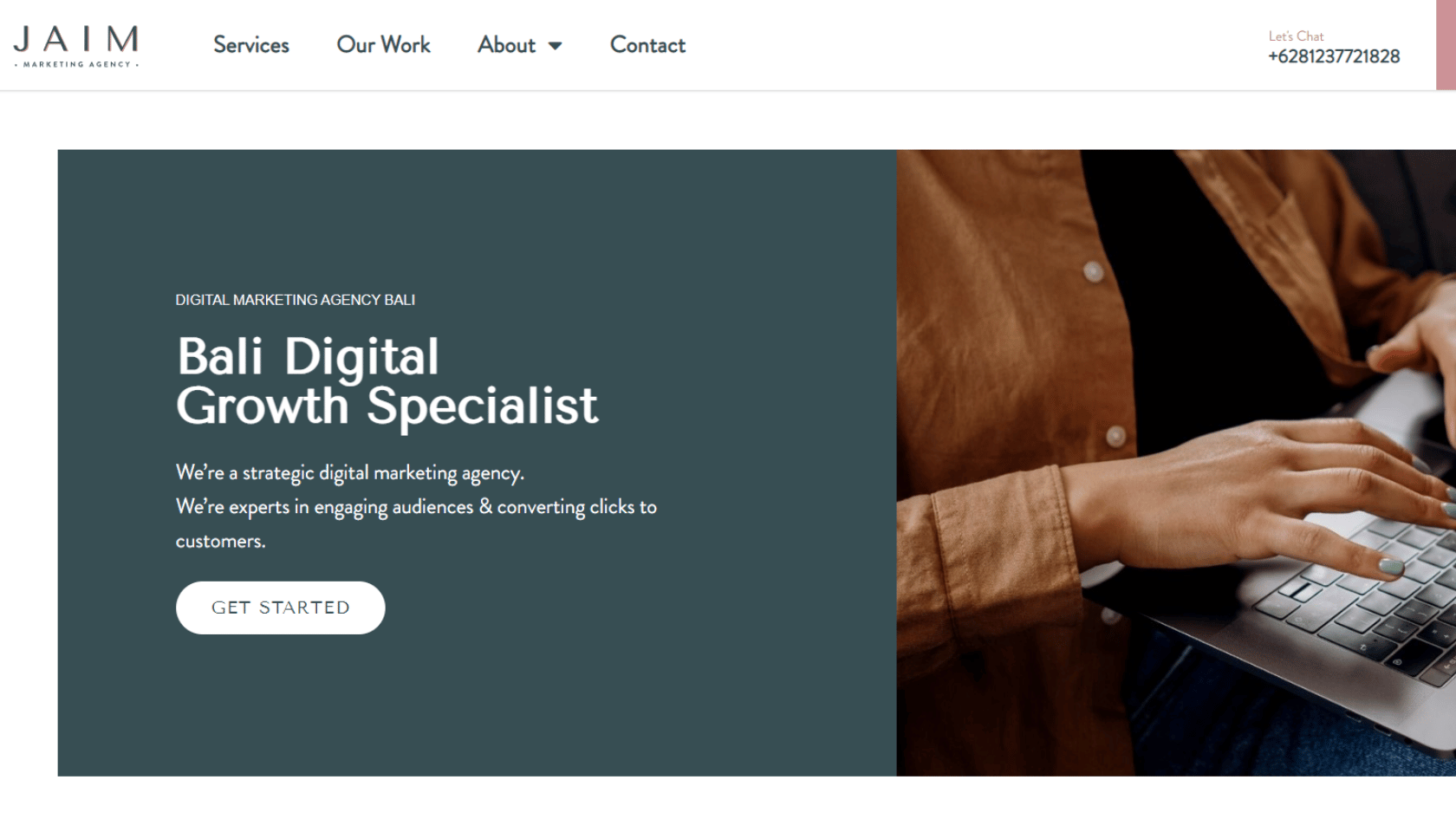 We're recognized JAIM Agency as one of the best digital marketing agencies in Bali today. While some may call their bias, they're able to back up our claim with the results they have achieved for the brands that have worked with.
Plus the different industry awards JAIM have received are also a testament to the results they've delivered across JAIM portfolio of clients. At JAIM Agency, they best serve B2C, eCommerce, travel & hospitality brands. JAIM help them get noticed and give them a push through digital marketing so they can achieve their business goals.
Top B2B Digital Marketing Agencies
Impact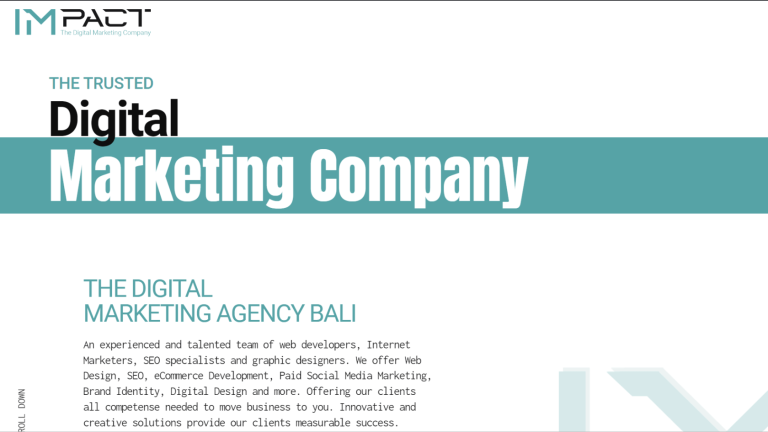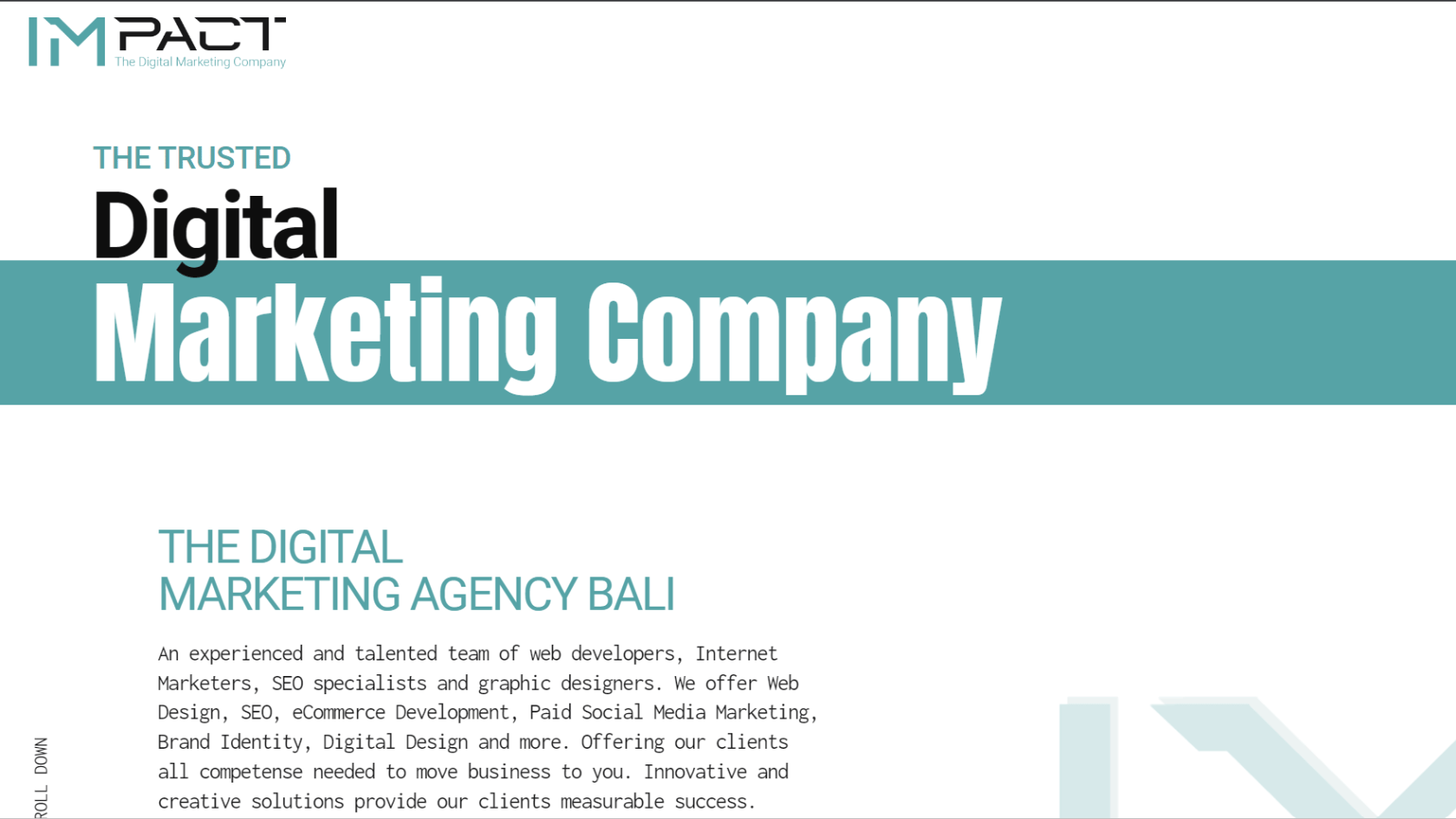 Impact focuses on content marketing and performance marketing to help its B2B tech clients.
They believe that weaving stories about your brand are one of the most effective ways to be heard instead of an ad hoc approach.
Principal Creative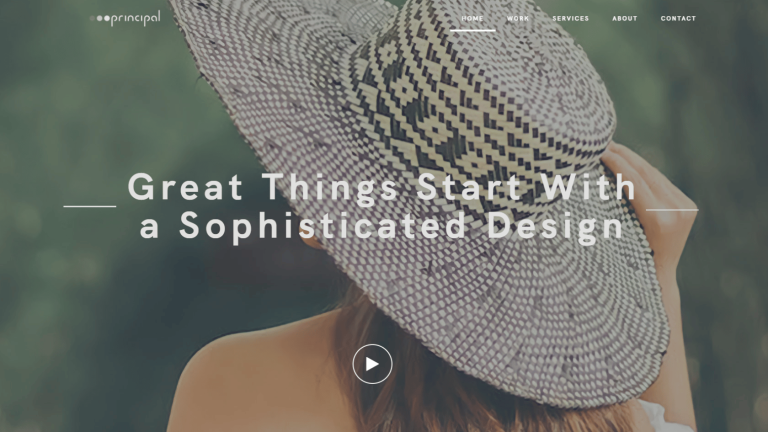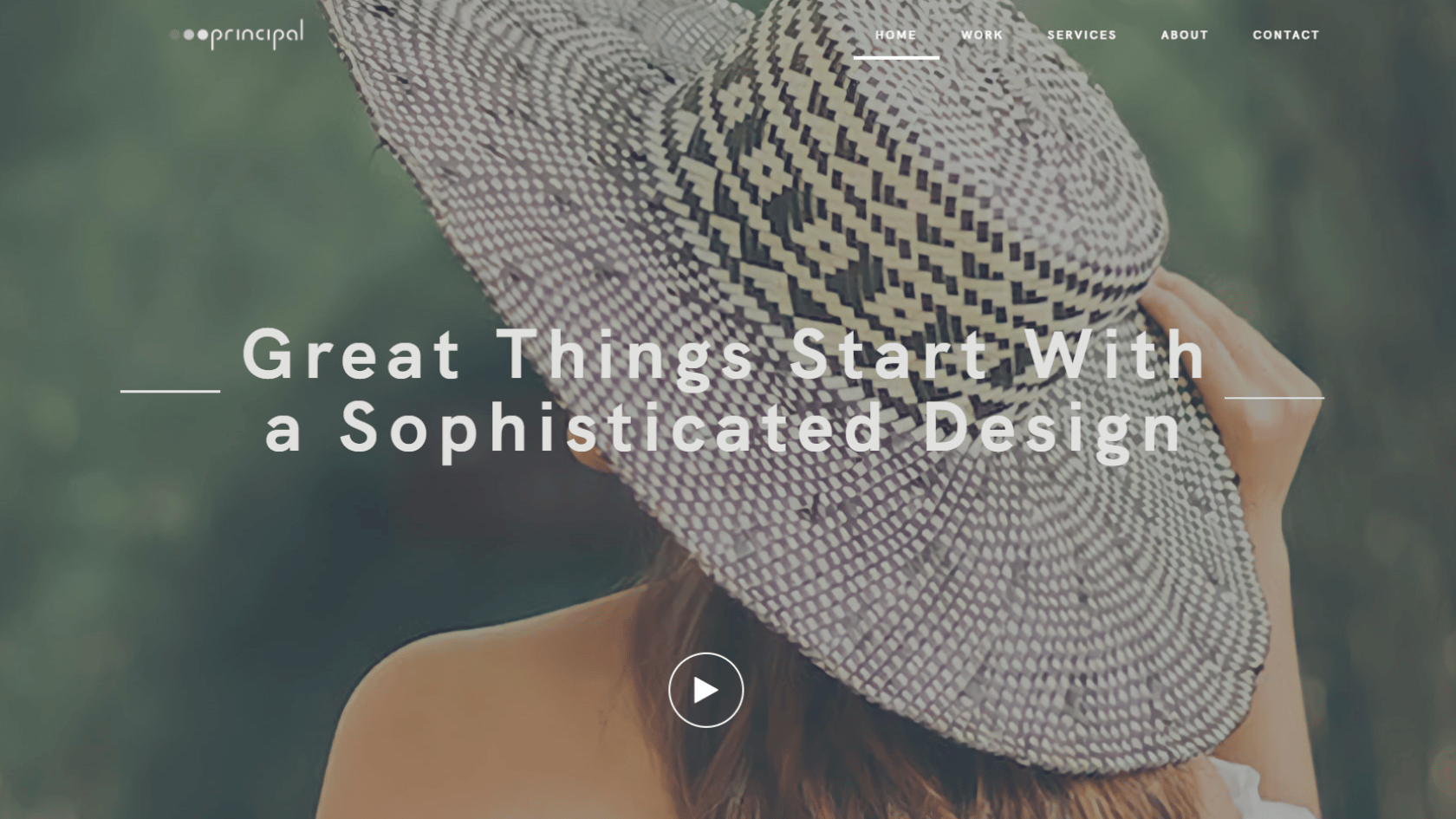 Principal Creative offers a complete line of services that include digital marketing strategy, B2B SEO, lead generation, B2B inbound marketing, content marketing, paid search and more.
The team, headquartered in Bali and Jakarta, delivers no-fluff results through these services that help increase traffic, convert leads, build relationships and close deals.
AW Bali Digital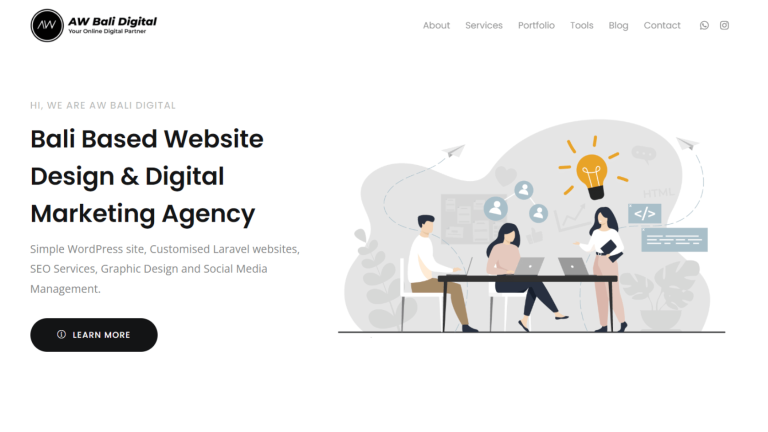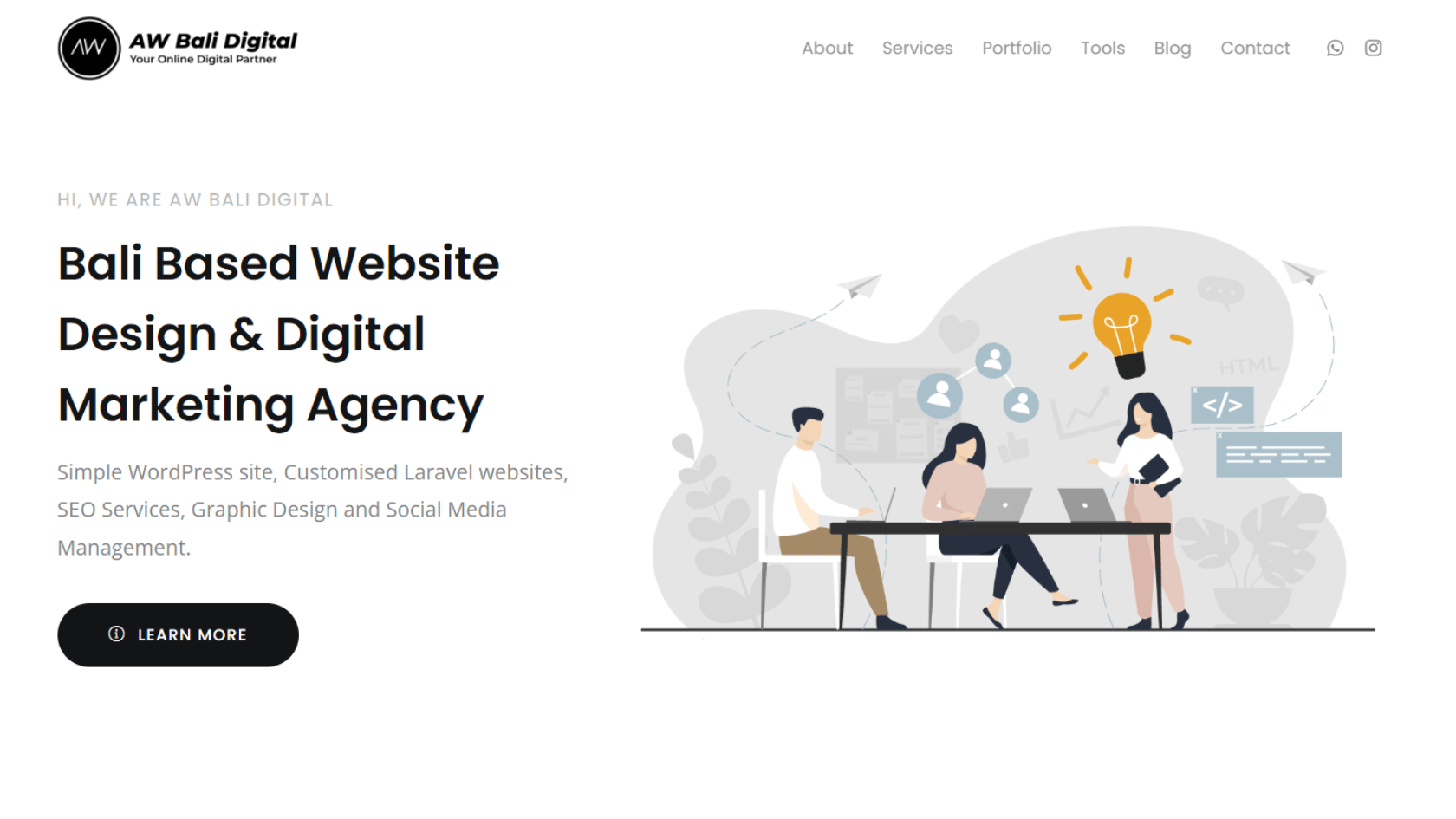 The people at AW Bali Digital consider themselves a team of digital mixologists. With a good blend of data analytics and human creativity, they concoct the perfect mix of strategies across different channels such as PPC, content marketing, SEO and social media marketing to achieve results for their clients.
Top Digital Marketing Agencies for Small Business
Kalvri Digital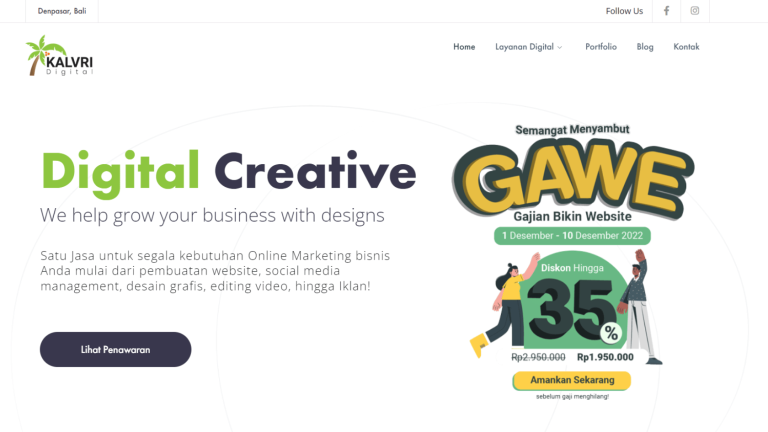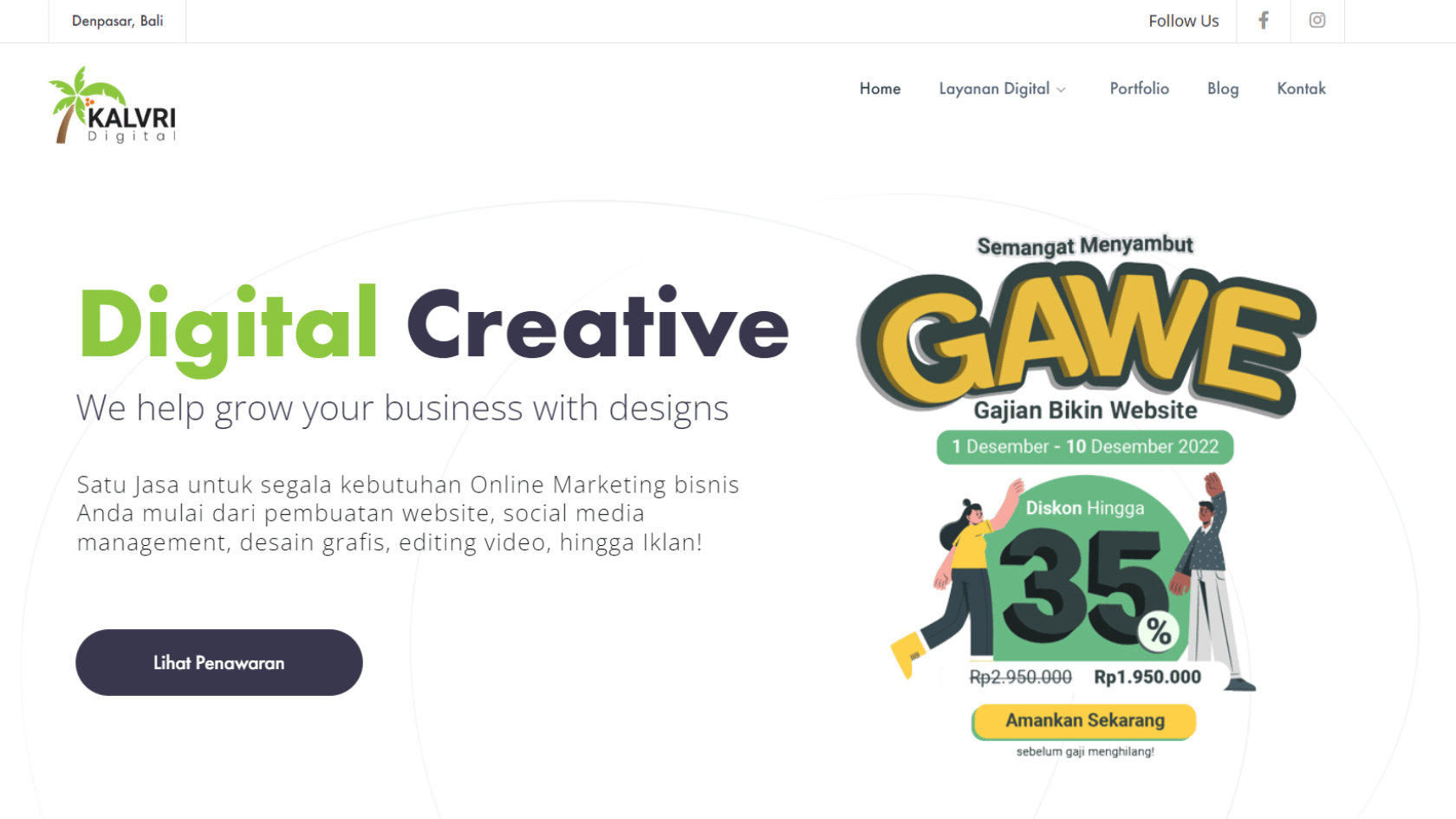 Kalvri Digital is a digital marketing agency serving small and medium-sized businesses. The team promises to get more enquiries and sales for you using PPC, content marketing, SEO and other channels.
Balian Web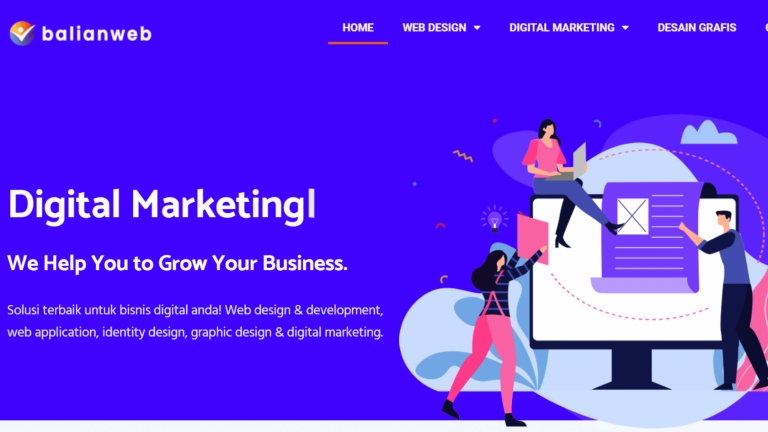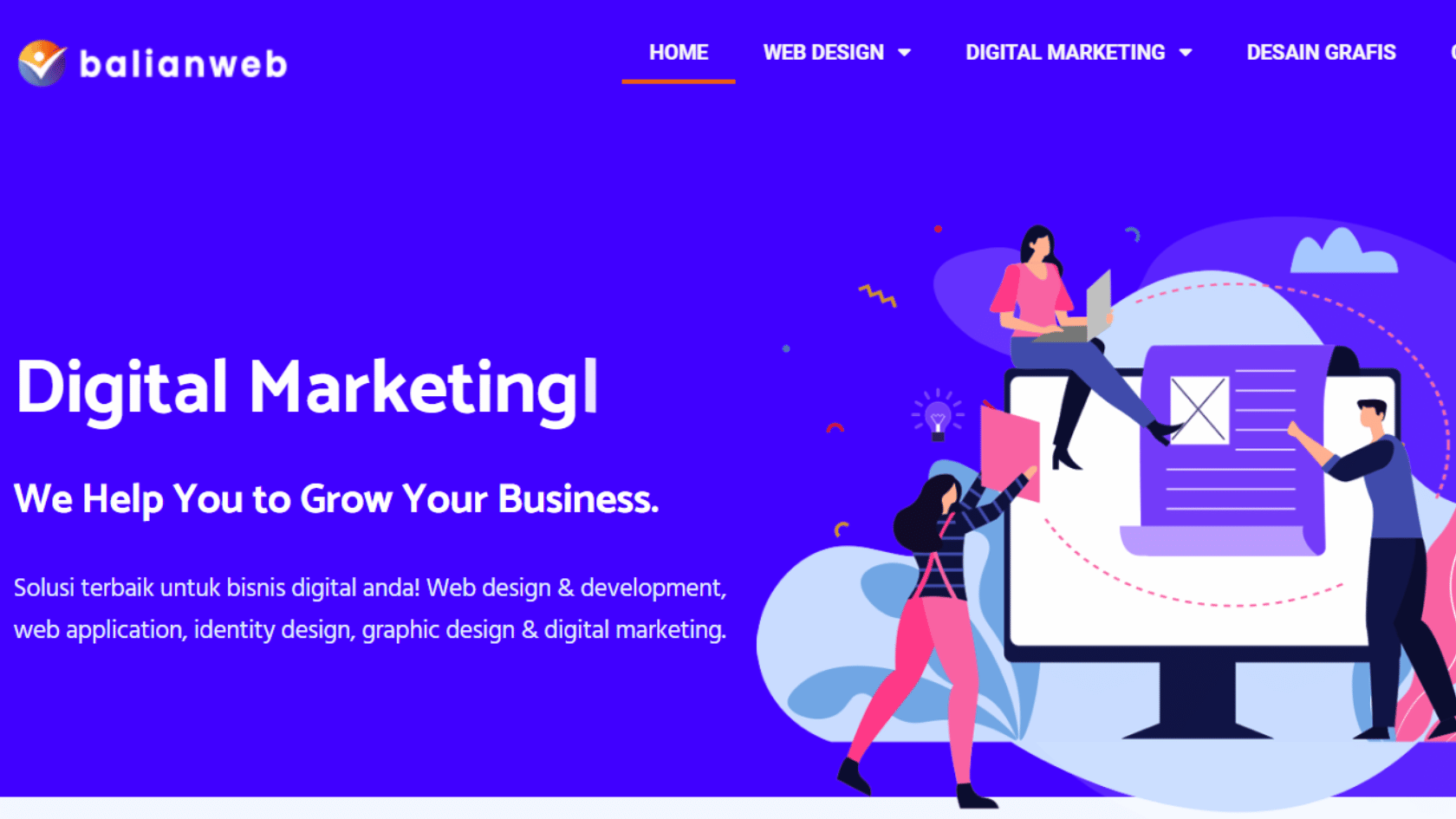 Balian Web is a digital marketing agency in Bali that caters to SMBs. The young team uses a proactive approach and effective marketing solutions to help your brand form connections and get more sales.
Taksu Digital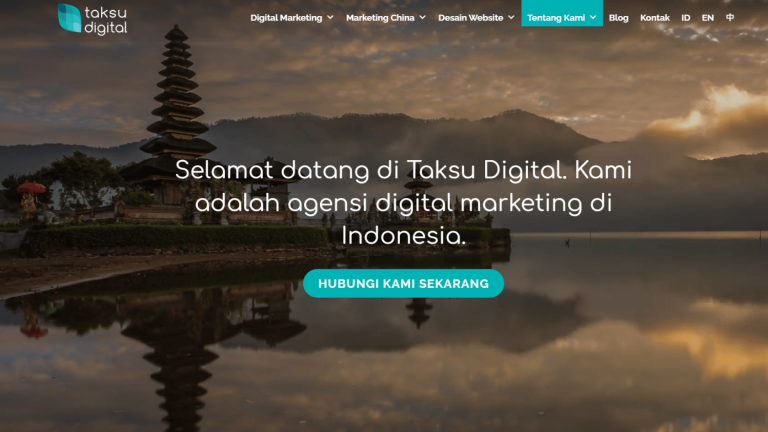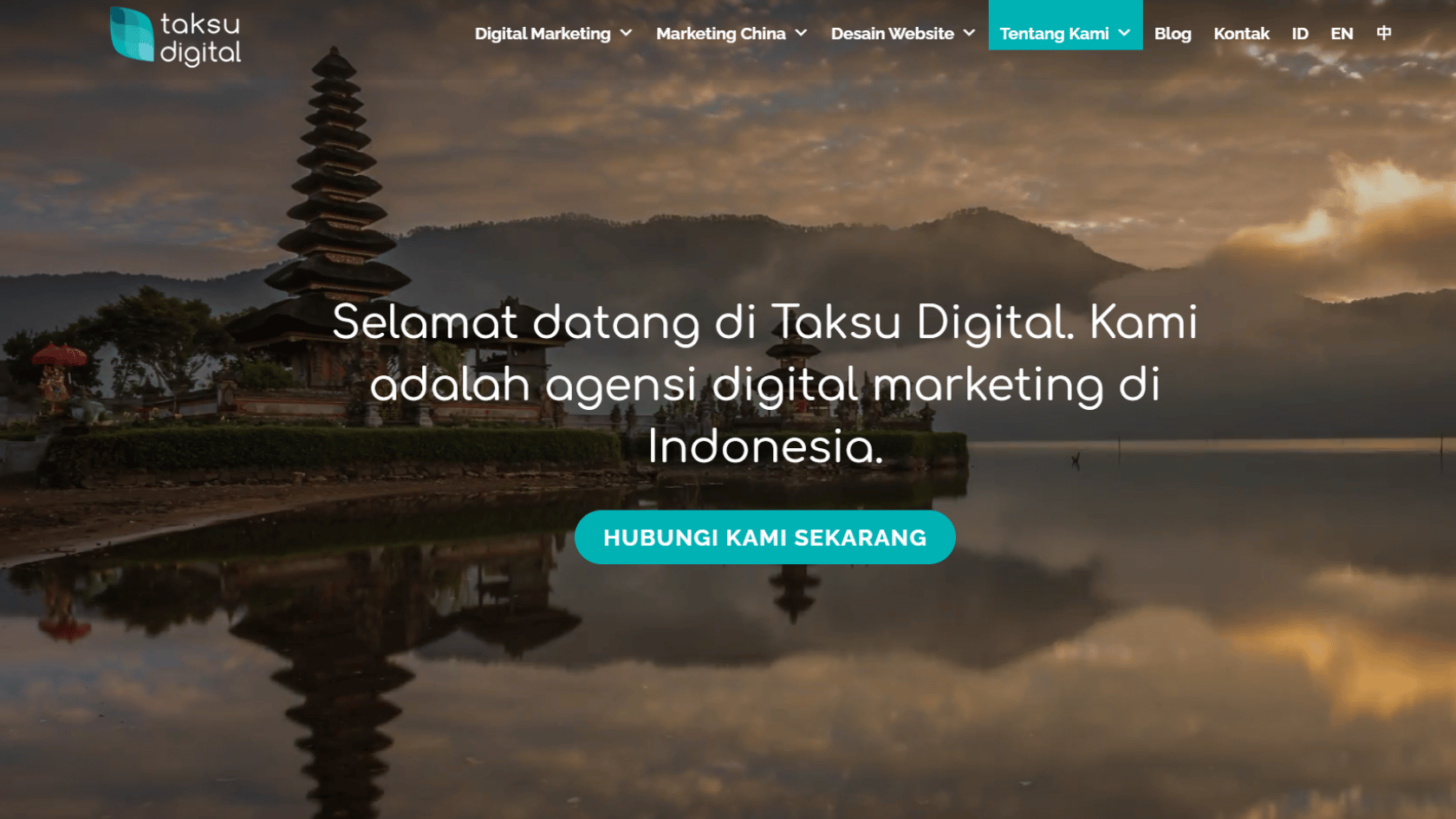 Taksu Digital is another digital marketing agency based in London offering SMBs services to help them achieve big dreams.
They believe that your brand deserves a tailored approach. The team of digital experts can customise a plan that will fit your budget.
They have worked with brands in eCommerce, property, finance, legal, travel, food and beverage, medical and other sectors.
Silicon Bali Creative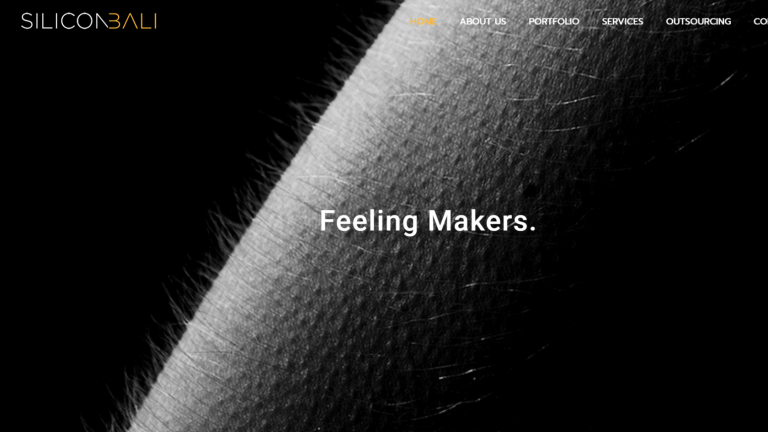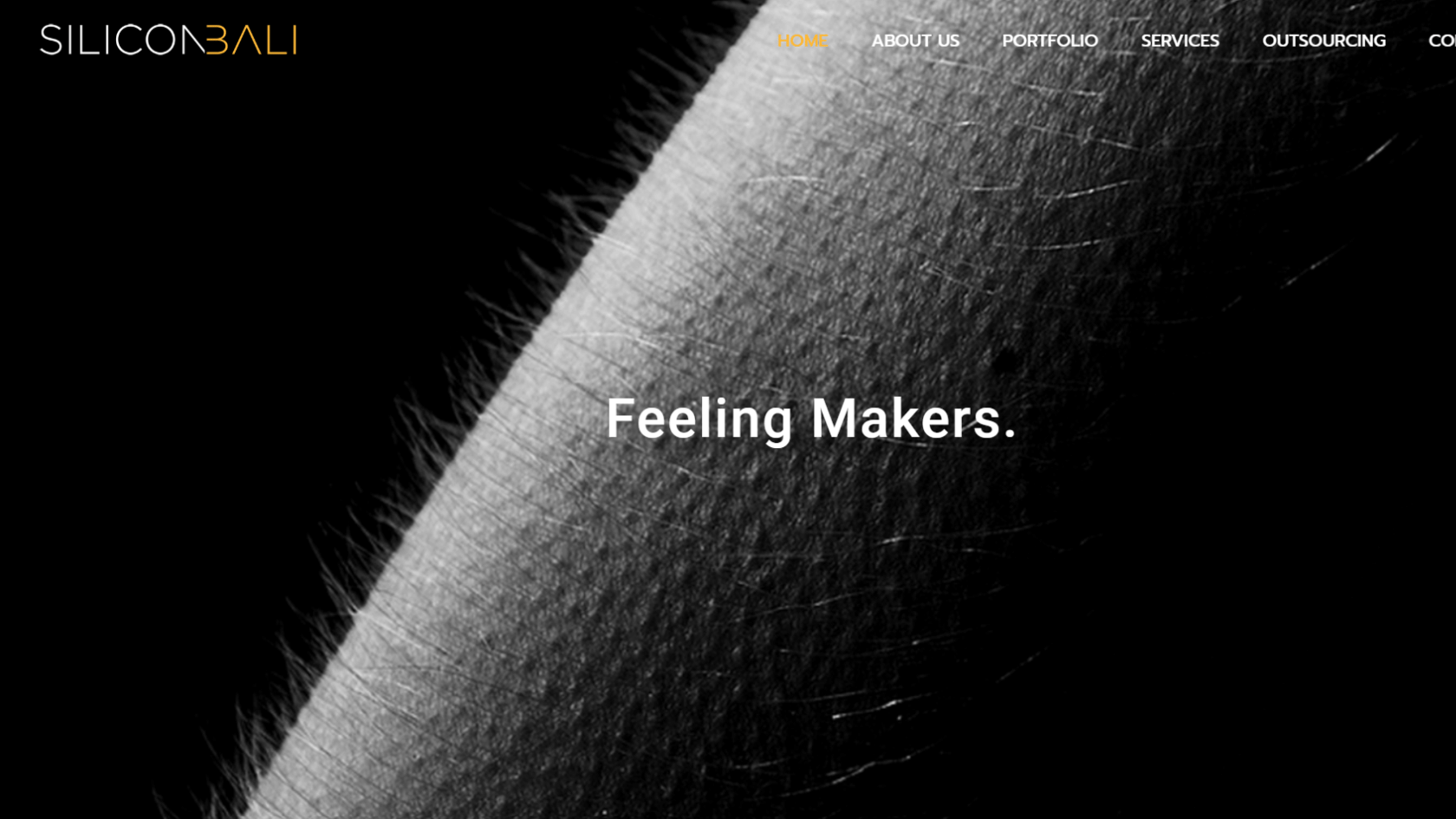 Silicon Bali Creative is another digital marketing agency helping entrepreneurs in Bali.
When coming up with a plan and strategy, they promise not to use jargon so you will understand what steps they need to take to help bring your brand to the next level.
The team has been gaining positive reviews online about their amazing work.
Top eCommerce Digital Marketing Agencies
The Bali Chili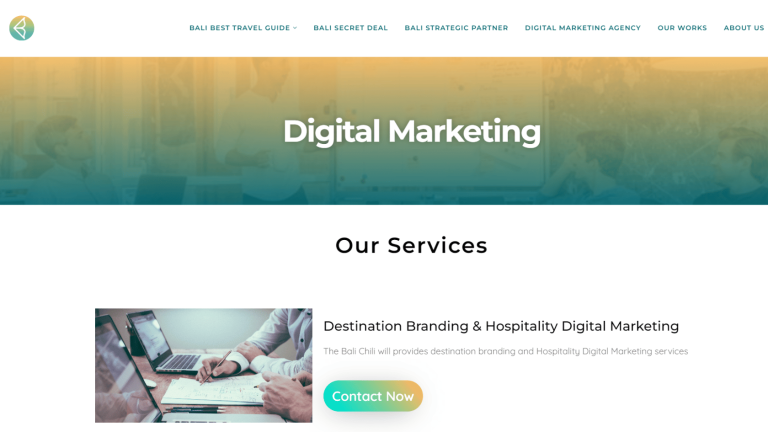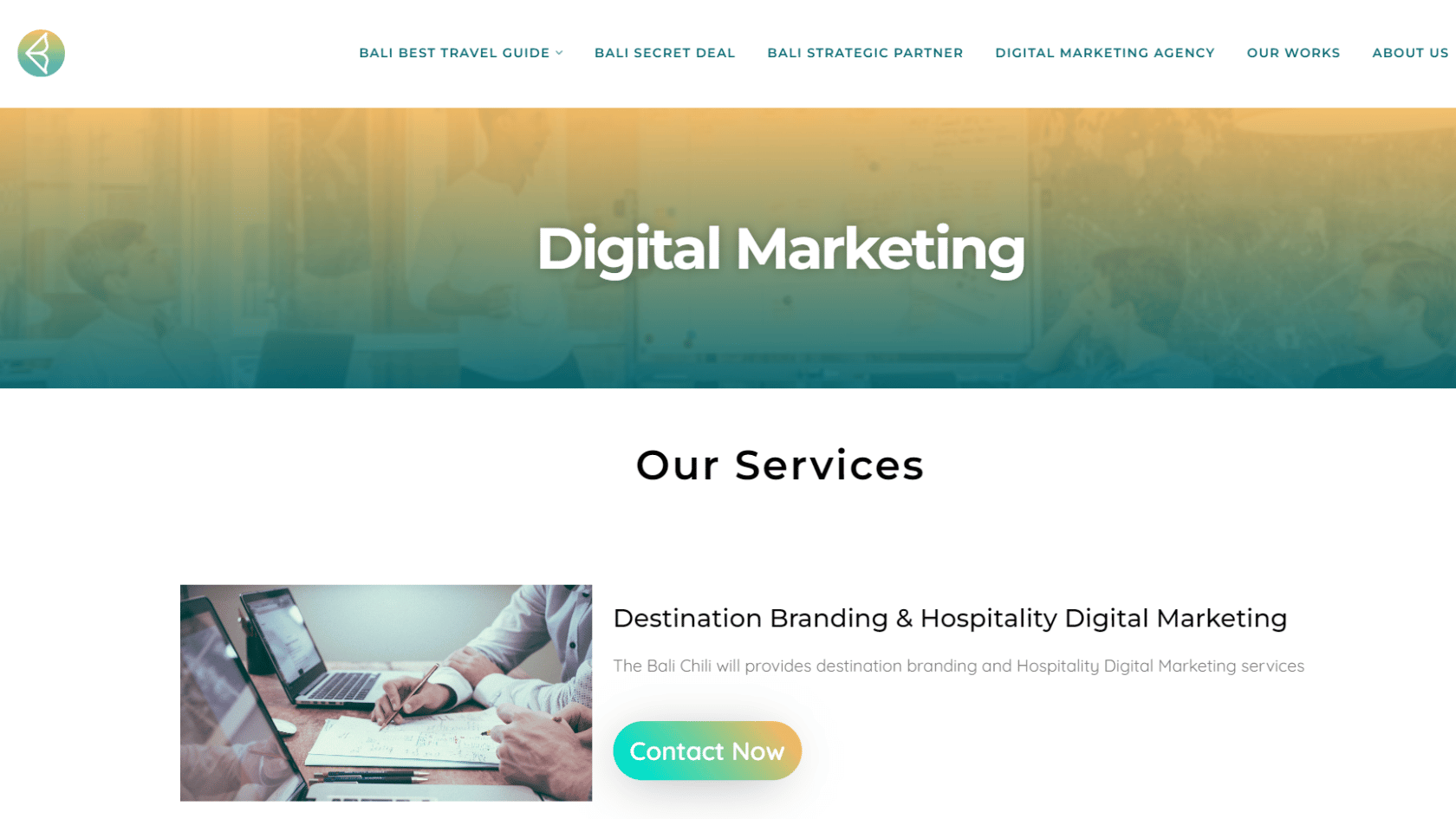 The Bali Chili is an eCommerce digital marketing agency founded by retailers for retailers. They know what they need to do to help online entrepreneurs and brands.
They can help you with social ads, Shopify, SEO, website development, PPC and affiliate marketing.
Bro Bali Agency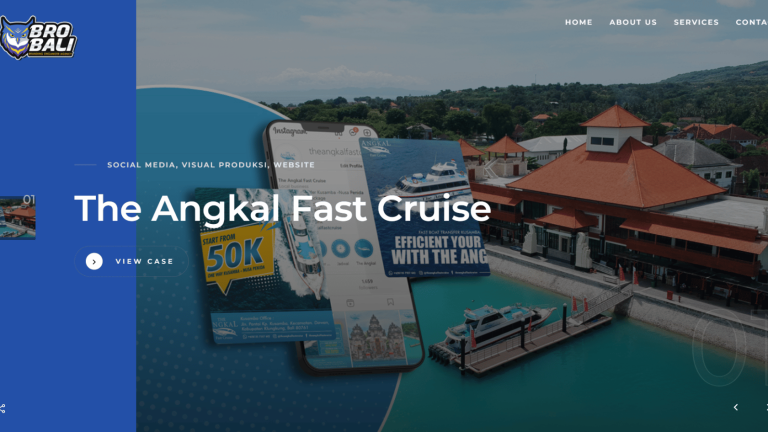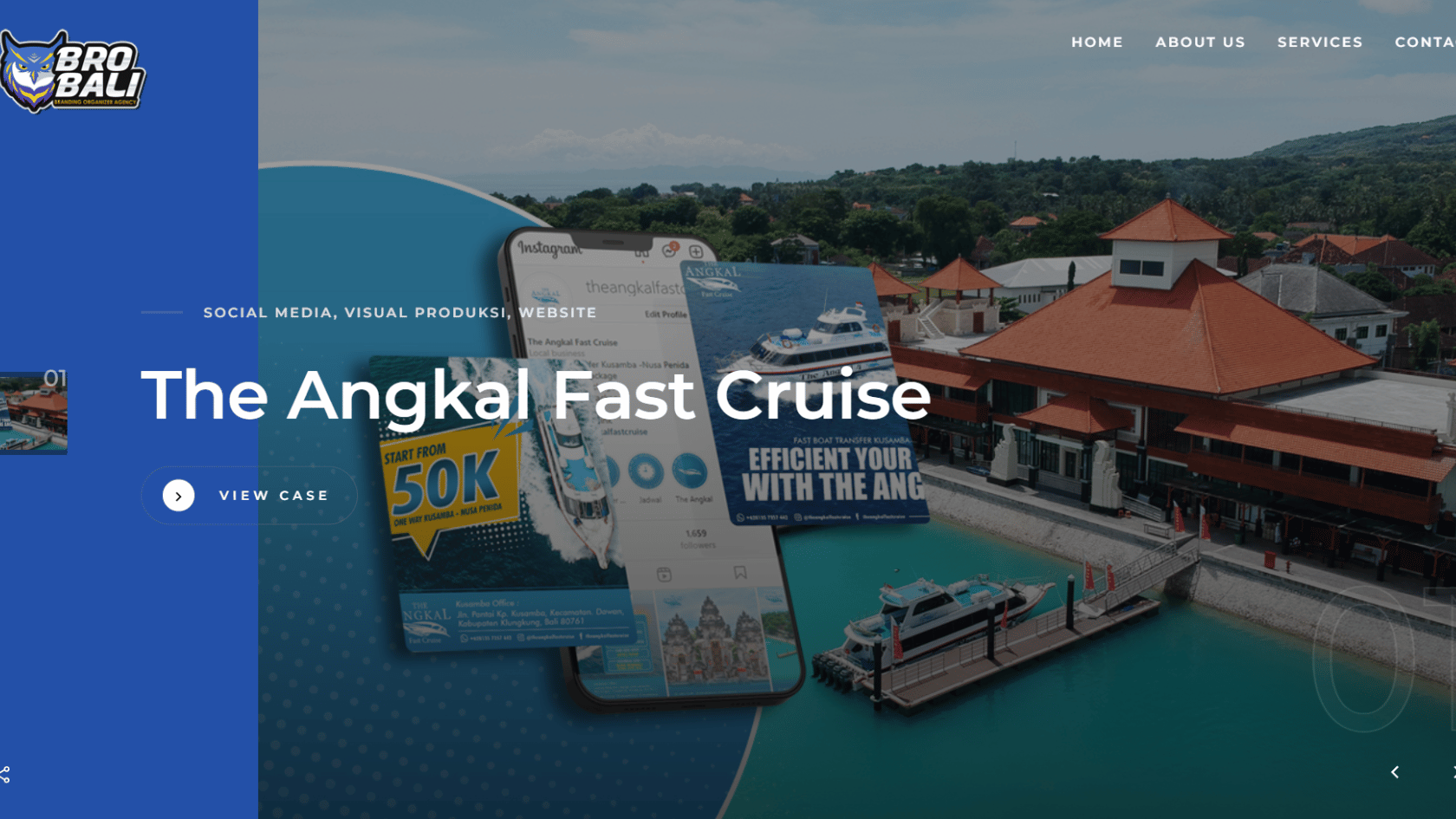 Bro Bali Agency is a full-service digital marketing agency that can help you use PPC, social media, email marketing, SEO, content marketing and other digital strategies.
Recreatives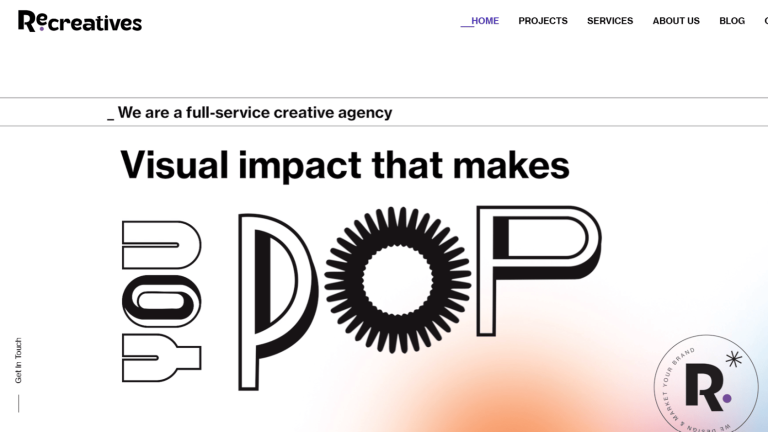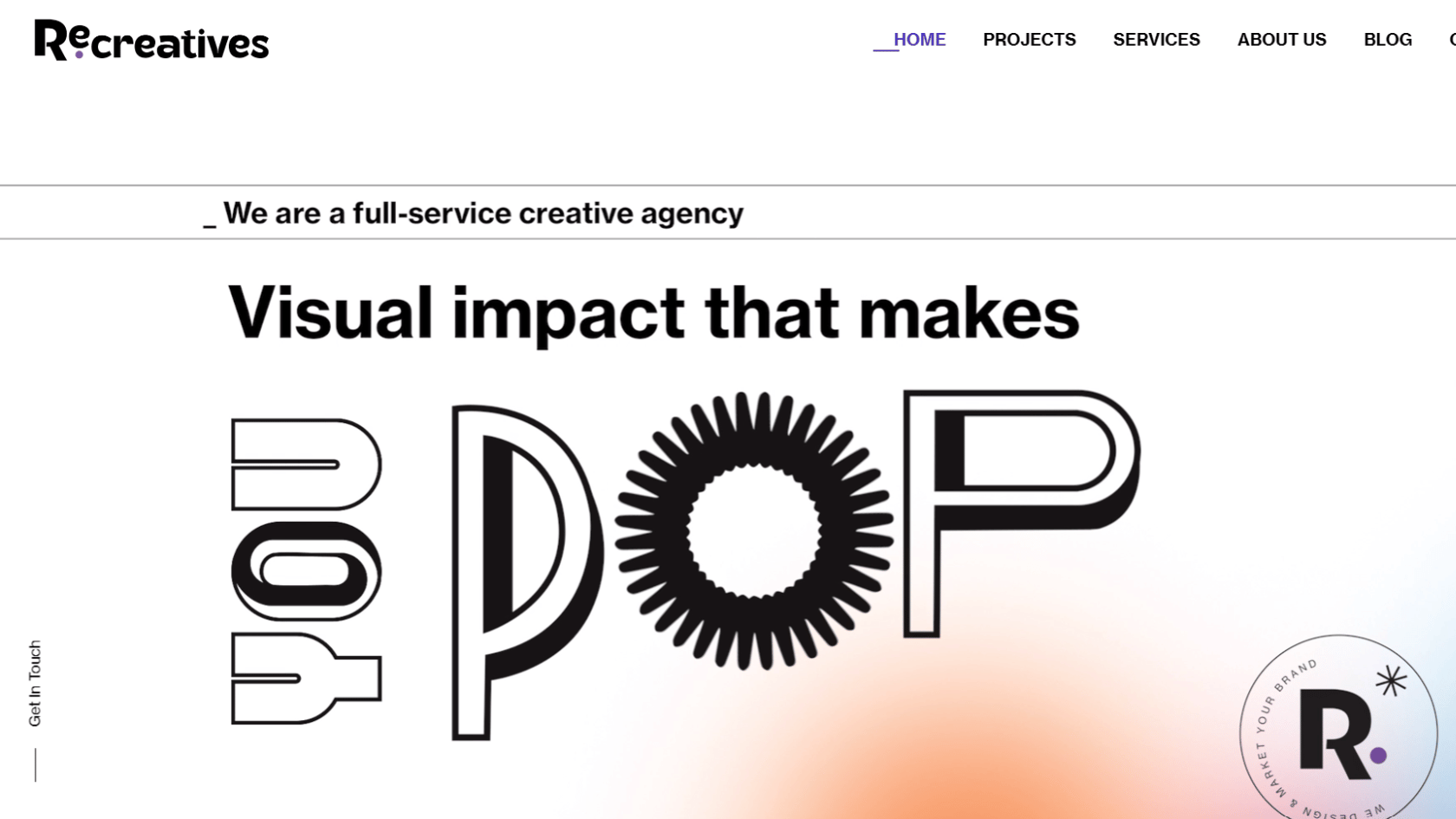 Recreatives has been helping grow brands since 2013. Aside from digital marketing, they came up with an eCommerce framework engineered for growth and tested with more than 50 brands.
Based in Bali, they begin their work with a strategic call that then leads to in-depth research and a strategic plan.