Bali is one of the provinces in Indonesia whose name is already well known to foreign countries. Bali is also known as the island of the Gods because of its magnificence and rich culture.
There is always a reason to return to Bali. Maybe because of that, many foreign and domestic tourists visit Bali every day. If you often visit Bali, you will know that there are many amazing things in Bali.
Well, the following five things can add to your admiration. Curious right? Let's take a peek together!
Bali Mandara Toll Road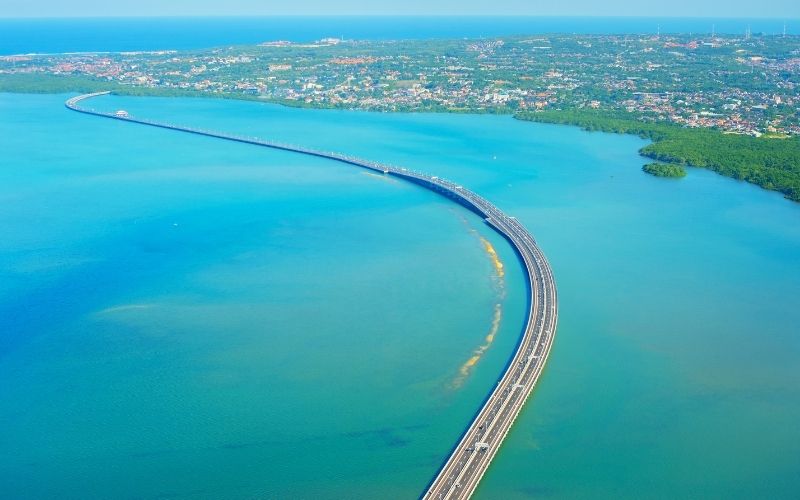 The Bali Mandara toll road connects Benoa, Ngurah Rai Tuban, and Nusa Dua, stretching 12.7 kilometers above sea level. This toll road is the first toll road on the island of Bali, as well as the first floating toll road in Indonesia.
Bali Mandara Toll Road is unique toll road because it has lanes for motorbikes on the left and right sides. This toll road construction began in March 2012, and they completed the toll around May 2013.
Garuda Wisnu Kencana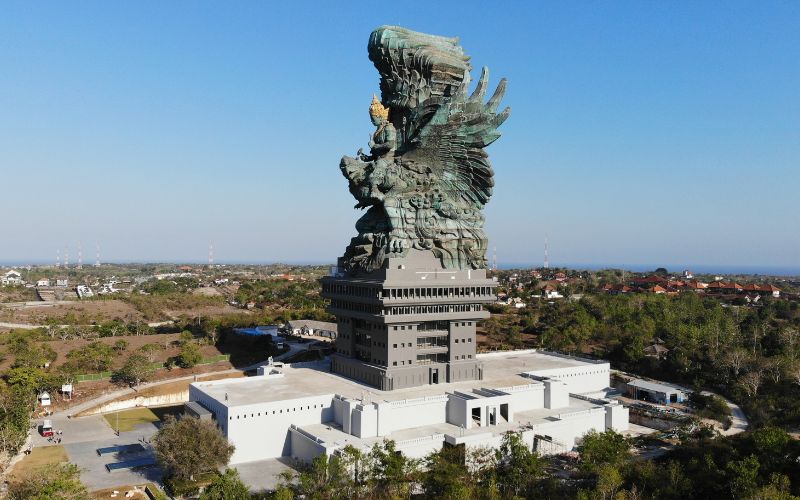 The Garuda Wisnu Kencana (GWK) statue, located on Ungasan hill, South Kuta, Badung Regency, the architect is famous sculptor Nyoman Nuarta and inaugurated by the President Indonesia, Joko Widodo in September 2018.
GWK is the second tallest statue in the world-beating Liberty and the tallest in Indonesia. The construction of this statue took 28 years. Very impressive, yes?
Penglipuran Village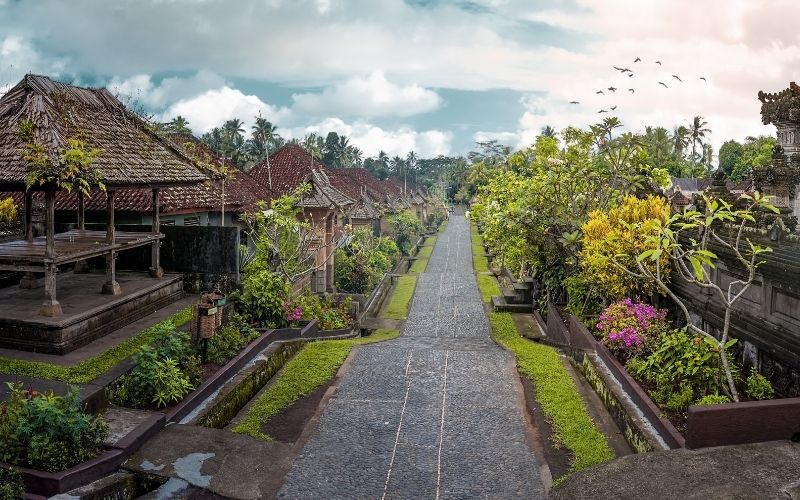 When you hear the word village, what comes to your mind is a natural place with a calm and beautiful atmosphere. Well, you can find all of that in Penglipuran village. The village with ​​112 hectares consists of 12 hectares of a residential area, 49 hectares of fields, and 37 hectares of bamboo forest.
This village is one of Indonesia's most beautiful villages and become the cleanest village globally.
Penglipuran village comes from the acronym spelling and pura, which means remembering sacred places (ancestors). Initially, the people of this village came from Bayung Gede Village, Kintamani, who moved to Kubu Bayung village, which is now Penglipuran village.
Well, in this village, they finally settled and kept their culture.
Readers Choice Award (RCA)
The island of Bali is an island that is famous in foreign, so it is not surprising that this island has won so many awards. One of Bali's awards is the best island in the 2017 version of the DestinAsian Readers Choice Awards, and the cool thing is that Bali has won this award for 12 years in a row.
The popular magazine Travel and Leisure also named Bali the best tourist destination island in 2017. And Bali took second place as the best tourist island in the 2018 World's Best Awards Survey.
Luxury Hotels in Bali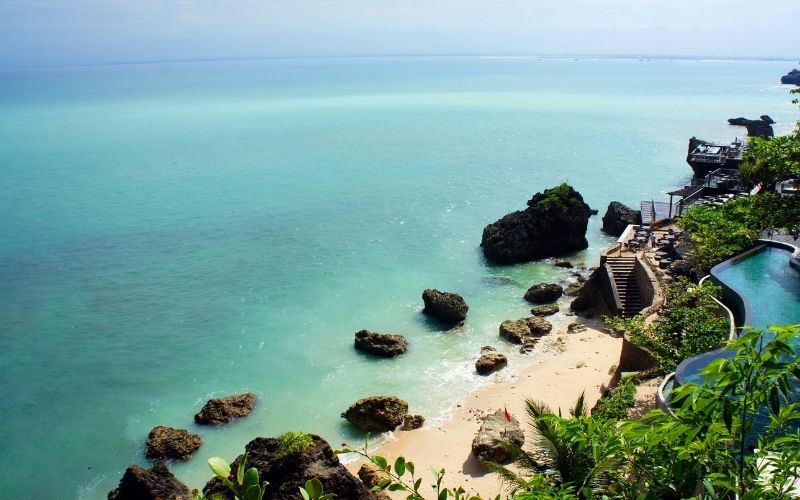 In 2018, two luxury hotels in Bali were listed in 24 luxury hotels in the world, according to Trip Advisor's version.
The two hotels are Mandapa, a Ritz-Carlton Reserve located in Ubud, and Komaneka at Tanggayuda, located in Ubud. These two hotels are rank on 15th and 16th, an incredible feat, right?
Bali is not only recognize for its beauty by Indonesians but also recognized by people all over the world.